Creating a place on your website to add potential new clients to your email list is key for any travel agent. Why not gather additional data in the email sign-up process?
Follow these steps to embed an inquiry form into your website. The response data will create a new Client Profile and enable you to hit the ground running to engage a new client in planning a trip.
Note: Embedded forms do not support signatures, credit card authorizations, or passport/vaccine card uploads.
1. Go to Templates > Forms
2. You can choose the Client Inquiry default template or create a new one
3. Click "Embed Form"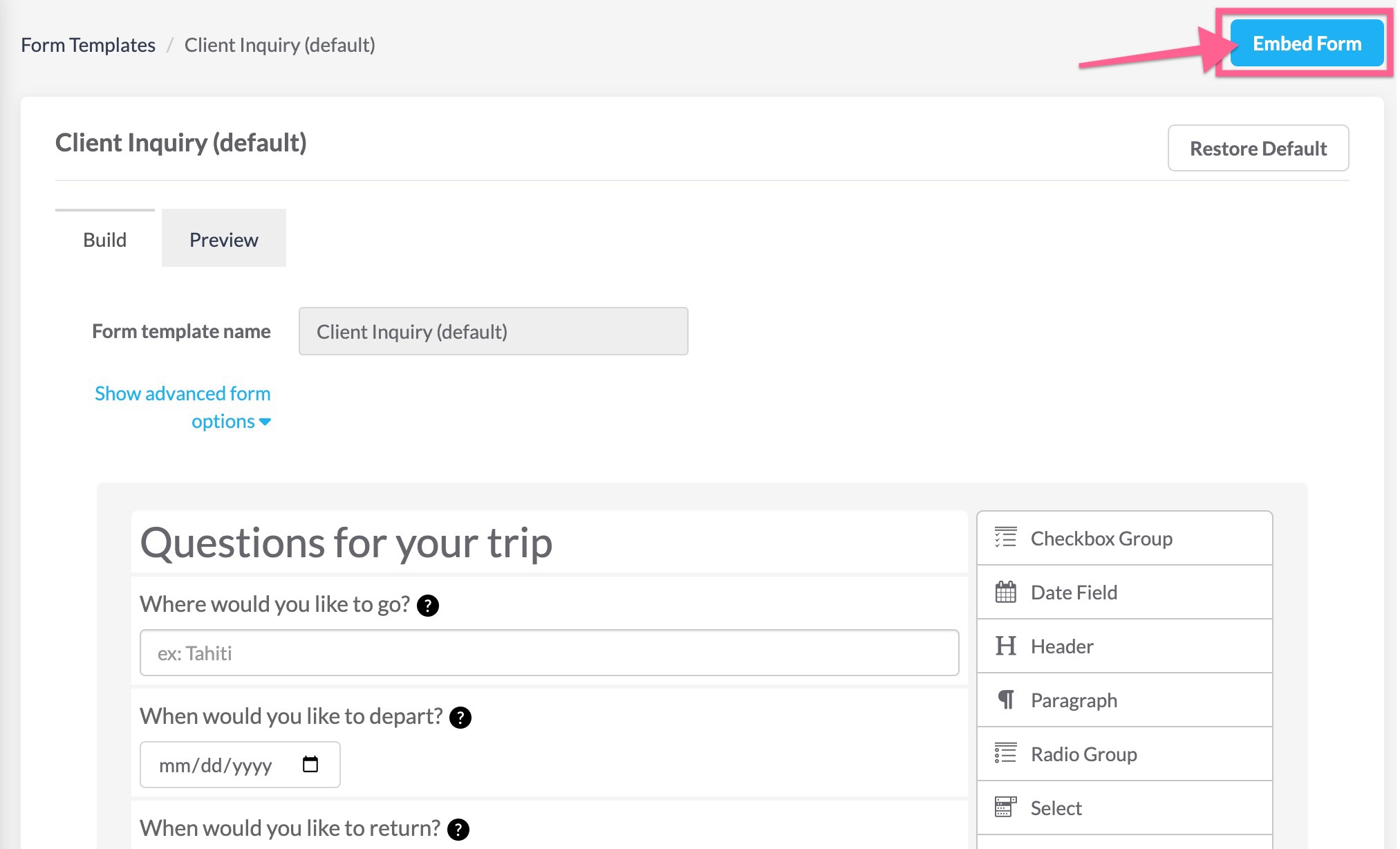 4. Copy the code and paste it into the appropriate place in your website builder