Many Google Mail users have multiple tabs where emails are sorted based on Google's best guess of the message contents and importance. It is not uncommon for messages from services to end up on the "Promotions" tab. This is not something that can be bypassed on your end as the sender, so your client will need to keep an eye out for this.
Your client can make sure your messages go to their Primary tab in one of two ways:
Move the message to the Primary tab
First, your client can simply drag the message up to the Primary tab and drop it there. This will relocate the message -- and all future messages from you -- to the Primary tab:

Disable the tabs feature
If your client wants to eliminate this automatic sorting entirely, they can click on the gear icon at the top-right corner of their Google Mail account and choose "See All Settings":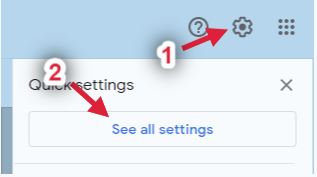 From there, they can choose the "Inbox" tab and uncheck any boxes for tabs that they'd like to disable, then click "Save Changes" at the bottom of the page: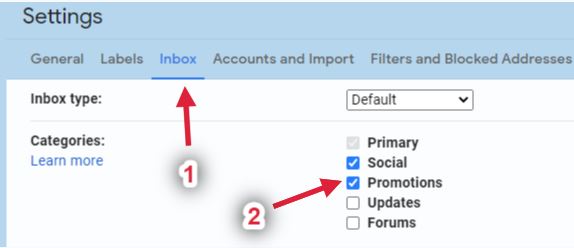 Other best practices for reaching the client's inbox
In addition to the Gmail-specific actions described above, there are other things you and your client can do to ensure that your messages consistently land in their inbox, such as asking the client to add your email address to their address book, contact list, or "safe sender" list.
Learn more about how to keep your messages flowing to the inbox in this guide.